Commercial and Roll Off Services
General Info
Customer is responsible for stolen or vandalized containers. Carts should be pulled in after pickup.
Delivery and pick up of containers
Ability to 'book' delivery & pick up days/times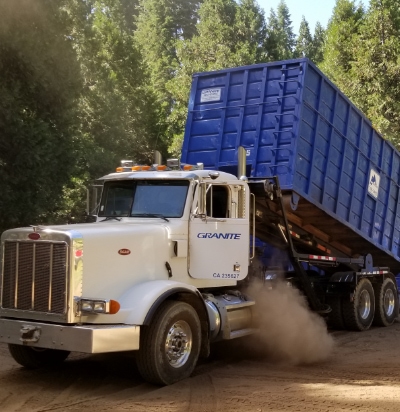 How to load the container
Bobcat or front loader may be used Must be loaded evenly from both sides
Uneven weight or return trip for pick up can incur extra charge
Customer responsible for repairs or damage
Fill no higher than fill line (or level with top of container)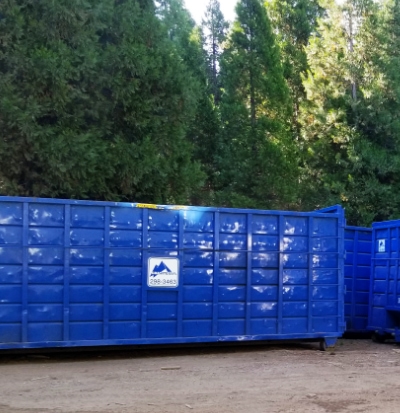 What if someone else puts their items in container?
Customer is responsible for everything that goes into container
If added items come under 'extra charges', the customer is responsible
Please call office if there are special needs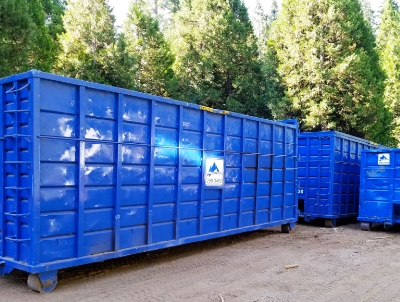 Commercial and Roll Off Services
When renting a roll off container for commercial services such as construction waste or for short-term use, please observe the following reminders.
Please do not put the following items in the boxes:
Any hazardous materials:
– Oil, gas, paint
– Propane tanks
– Televisions, computer monitors
– Car batteries
– Tires
– Pool Chemicals
– Pesticides
– Dead animals
– Railroad ties or any type of treated wood
If you are not sure whether something will incur an 'extra charge', please call our office.
Extra charges include the following:
Computer monitors
Tires
Tree stumps (depending on size)
White goods, i.e., large appliances: refrigerators, dishwashers, dishwashers, etc.
Mattresses, box springs, sofas, recliners, etc.
Any damage and subsequent repairs to the container
If truck cannot pick up container, any return trips to retrieve it
What if I have large amounts of dirt, concrete, sod, brick or roofing material?
If more than a pile measuring 4' x 4' x 4' please call our office before loading into container. These items become very heavy and we may have another way to dispose of them